TMJ Disorder And Facial Treatment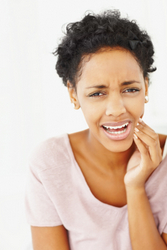 Suffering from (TMJ) temporomandibular joint disorder makes one experience endless headaches and jaw pain. This joint enhances talking and chewing in an individual, which is why ordinary things are made problematic when suffering from TMJ. The good news for patients with this disorder is that facial treatment helps ease discomfort. Sleep and snoring apnea centers can offer you a facial treatment to ease the pain caused by the disorder for good.


Understanding TMJ Disorder

The temporomandibular joint connects the jawbone and the skull of a human being. This is the joint that allows movement of the jaw and opening of the mouth. When the muscles get inflamed, a diagnosis is carried out, and TMJ is confirmed. The inflammation is responsible for tenderness and pain around the jaw and face. Grinding and clenching of teeth and jaw injury are the main causes of TMJ disorder. Genetics can also be a cause of TMJ risks.


Face Treatment information

TMJ disorder is one of the conditions that can have you getting a facial rejuvenation. It seems like a cosmetic treatment, but facial treatment treats TMJ and snoring issues. This laser treatment procedure is the fastest treatment that suits everyone. This procedure can take an hour or less, depending on the specialist. It is a process that takes place at the office of an expert, and the patient goes home immediately. The procedure is also painless.


Does Face Treatment work?

The use of laser therapy makes facial treatment effective and noninvasive and helps ease TMJ pain. Relief is effective without any need for a surgical procedure. instead, an expert is able to locate the area where the pain is felt and directs the cold laser energy. Once the laser gets into the surrounding tissues and joints, the inflammation begins to fade.