Why Should I wear a Mask When Going to the Dentist During the Pandemic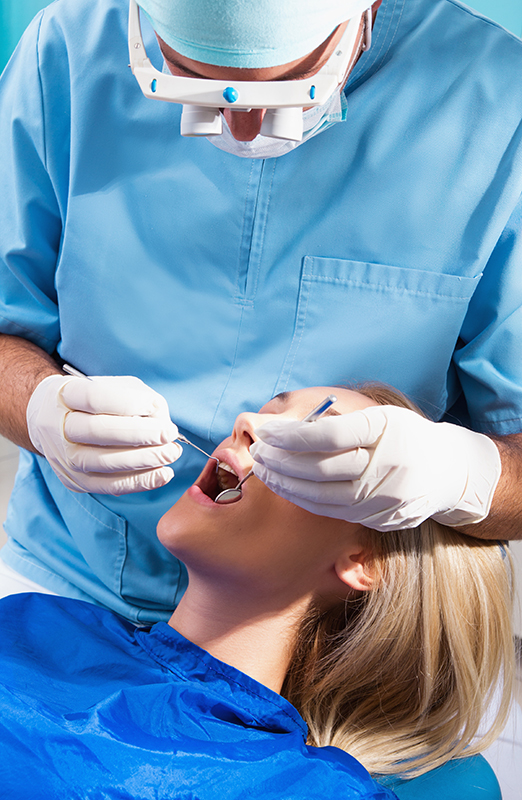 The COVID-19 pandemic resulted in a shift as far as safety standards are concerned in dental practice. As a result, you may be required to wear a mask while inside our premises during the pandemic except when they are undergoing dental care.

These are the recommendations provided by the Centres for Disease Control and Prevention (CDC), and here are some of the reasons why you should wear a mask on your next visit to our team of dentists.


Wearing a mask not only protects you, but also our workforce

Wearing a mask inside our premises helps to guarantee your safety as wearing a mask drastically reduces the chance of transmitting the virus according to the CDC.

In addition, some patients infected with the virus may not present any symptoms and may put others at risk unknowingly. Therefore, wearing a mask, especially in places where social distancing is difficult to implement, will slow down the spread of the pandemic.


Wearing a mask gives you and those around you peace of mind

Since we have established that one can be infected with the COVID virus and be asymptomatic, knowing who has it and who does not is difficult. When you talk and breathe, you exhale many droplets of fluids.

These fluids can carry the virus up to a distance of 6 feet according to some estimates. By wearing a mask at our premises, everyone is confident that these droplets will not be able to spread even when you cough or sneeze.

While wearing masks can be uncomfortable, keep in mind that we tend to patients of all ages at our premises. It is therefore important to us that we assure the safety of all our patients as some of them fall under vulnerable groups such as the elderly.

As the situation with the pandemic improves, we hope for a day when no one will need to wear a mask. But until then, it is better to stay cautious for the safety of everyone.