Benefits of Getting New Dental Implants Instead of Going with Dentures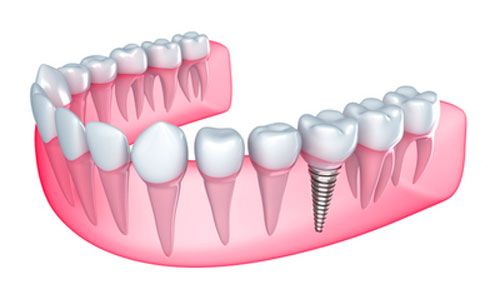 Dental implants give you a chance to permanently restore damaged or missing teeth. That is because they serve as replacement roots, making it possible for you to enjoy a more natural looking and functional smile.


Why Dental Implants Are Better than Removable Dentures

While removable dentures will fill out your facial profile and improve your appearance, they also pose some drawbacks when chosen instead of implants. Not only do you need to adhere the teeth with a denture adhesive, you have to have them relined from time to time. That is because the gum shrinks. This happens because you do not have roots holding your teeth in place. Plus, the bone deteriorates for the same reason. When you receive implants, and add a prosthesis such as a crown, they come the closest to functioning as a natural tooth.


Designed to Last a Lifetime

While you may spend more money on implants upfront, you will save money on dental costs in the long run. Implants are the only permanent restoration used for improving the smile, so they prove to be the most reliable choice when replacing missing teeth. Success rates for implant therapy stand at just over 90%. Because implants prevent the jawbone from resorbing and spare natural and sound teeth from injury, people are usually satisfied with the results.


Should You Get Implants?

To receive implants, you need to have enough jawbone to hold the titanium posts in place and your gums should be healthy. If you have periodontal disease or need bone grafting, you need to undergo these treatments first before receiving implants. Take care of your implants like natural teeth to reduce the chance for implant failure.

Would you like to know more about getting implants? If so, we can answer your questions. Give us a call today to arrange a time to talk about the therapy.