Why We Use Cone Beam Technology When Performing Dental Implants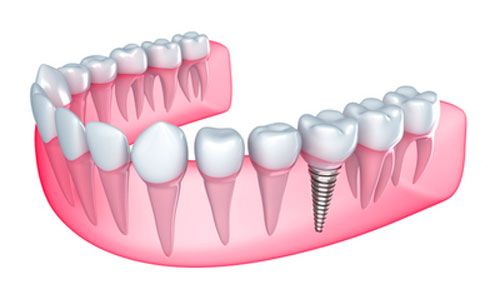 Cone beam technology makes placing implants easier and more convenient. The following information elaborates on this innovative 3D imaging technology.


What Is Cone Beam Technology?

The use of cone beam technology or cone beam 3D imaging is a recent development in the dental field. This type of technology allows an OMS practitioner to review 3D detailed images of the teeth, bones, and soft tissues. The x-ray beam used for the device forms a cone shape, thus the reason for the name. Compare this device to the traditional CT scan, which features x-ray beams that form a fan shape. The advanced cone beam scanning equipment takes almost 600 bits of info about the mouth and uses a specialized software to assemble the data into 3D views. This greatly helps us determine how much bone is available to support implants and place them during surgery.


How Is the Technology Used?

Besides implant placement, the use of cone beam technology can be used for planning extractions of the wisdom teeth, determining if a root canal is the best type of treatment, or evaluating the sinus prior to performing a sinus lift. We can also use cone-beam images to diagnose TMJ-related conditions, check for fractures, or assess the reason for an undiagnosed pain. While cone beam technology is not meant to replace regular 2D x-rays, it does provide a way for us to make more accurate diagnoses and assists us greatly when we need to place implants. The process only takes less than a minute, and no special preparation is required to have a cone beam scan performed. We will only ask that you remove any metal or jewelry to obtain a more accurate image.

Would you like to know more about Cone Beam CT (CBCT) imaging? Maybe you would like to inquire about implants. If so, call us anytime with your questions.