Dental Implants Could Help Improve Your Oral Health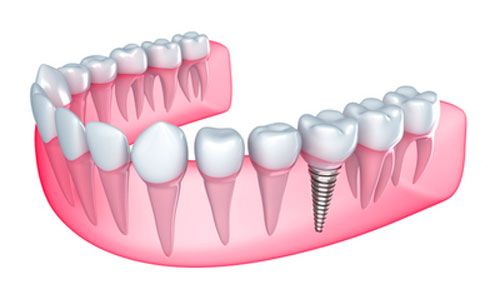 Do you have gaps in your smile? Are you sick of your dentures slipping or not fitting as they should? If so, you may need to consider having dental implants placed. Dental implants serve as artificial roots so you can add crowns or other dental restorations, such as fixed dentures or bridges. Implants improve your health and quality of life.


How Dental Implants Make a Difference

Today, dental implants can make all the difference in improving your oral health and giving you a smile that is as beautiful as it is welcoming. Full-mouth reconstruction specialists believe dental implants make a positive difference in a person's oral health and overall appearance. Selfies and videos online also make it important to have a winning smile. Your smile, today, is your logo and, in many cases, your business card or personal trademark. Therefore, maintaining good oral hygiene must be made a priority. Do you feel insecure about your oral health and your smile? If so, implants can provide a solution.


Reviewing the Benefits

Implants improve oral health in a variety of ways. Not only can you eat more foods that are nutritious for you, the implants and restorations can even out your bite and prevent the shifting of teeth. Plus, your new prostheses are indistinguishable from regular teeth, thanks to innovations in dental technology. Implants can be placed in a comfortable way as well, which gives you back your dental function and health. Unlike removable dentures, which lead to gum shrinkage, implants preserve the gum tissue, as they replicate natural roots. Also, dental implants are made of titanium, which fuses well to the bone. Therefore, you can maintain your dental profile, speak and eat with more confidence, and enjoy better health overall.

We have had great success with dental implant procedures. Therefore, we can help with your dental needs along these lines. Allow our professional team to help you overcome any dental problems with missing teeth. Give us a call for more details today.


.