Does Implant Rejection Really Happen?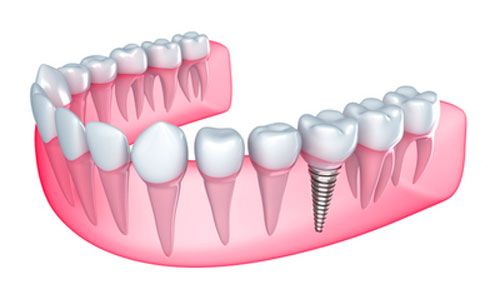 Dental implants are one of the most frequently performed dental procedure. They are used for a variety of applications including anchoring dentures, bridges and false. But just because they are performed frequently does not mean there are not problems and issues with them.

Is it possible to reject a dental implant? Yes. A dental implant is similar to having a knee replacement surgery. We are putting foreign matter into our body. In most cases this is viewed as an infection and the body will attack it, trying to protect the body. It does not happen very often and is considered quite rare, but it does happen.


Types of Dental Implant Rejection

There are two main types of dental implant rejection. They occur at different times during the recovery process. An early stage implant rejection happens prior to the bone completely healing. It is usually caused by a foreign body being in the surgical site. Another cause can be a metal allergy which was previously undiagnosed. The other type of rejection is called late implant rejection and as the name suggests it occurs later in the recovering timeline after the bone has actually fully healed. This type of rejection is usually a result of the patient not following post-op instructions regarding proper dental hygiene.


Signs of an Implant Rejection

Some of the signs are relatively obvious. They include pain at and around the implant site and swelling. The patient can also run a fever and experience chills. Obviously, trauma to the face or jaw can also jar the implant loose, causing it to fail. When dental implants are secured to the upper jaw, they can partially enter the sinus cavity above the roof of the mouth. These can fail when the patient receives a blow to the head or face too. Are you concerned your dental implant may be infected or rejected? Contact us today.