Can I Use Listerine After Receiving Dental Implants?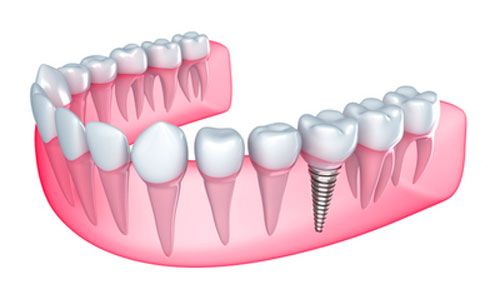 It's prudent to keep a healthy mouth after having dental implants. When not properly cleaned, tooth implants may be at risk of failure because the surrounding gum tissue may become infected. An unhygienic oral environment is a good environment for bacteria to breed in. If bacteria are left to dwell in the mouth, they will end up causing gum disease. As such, you may be wondering if it is safe to use mouthwash like Listerine.


Mouthwash for Cleaning After Dental implants

Immediately after getting implants, the area around the implant will be very sensitive, especially in the first 24 hours. You should be very careful when cleaning around this area not to interfere with the implant.

Mouthwash is good for rinsing the mouth, as it kills potential bacteria. The type of mouthwash to use after dental implants should be specially made for this purpose. It should not be abrasive and harsh to the implant. Mouthwash with whitening agents like peroxide may not be ideal during this time.

Listerine is a popular brand and good for this purpose, however, you should avoid it in the first days. It may be appropriate to use Listerine after two weeks. To be on the safe side, consult a dentist on the best mouthwash to use and how often you should use it. In the first days after the surgery, it would be best to just use warm salt rinses and avoid mouthwash.


Other Ways To Clean Your Teeth After Implants

Apart from regular rinsing with mouthwash or Listerine, brush and floss your teeth as usual. This is of great importance, as the mouthwash won't work well without brushing the teeth. Warm water with a teaspoon of salt added to it can be used to gargle the mouth after meals to wash away food debris.

Before deciding on anything to help in cleaning your mouth after dental implants, it is always advisable to involve a dental specialist. Contact us to discover more about implants and their aftercare tips.