Do I Need to Remove My Wisdom Teeth?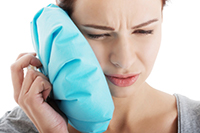 If you floss and brush your teeth regularly, you do not need to have your wisdom teeth extracted. If there is enough space, the teeth are well aligned, and cleaning is easy then it is okay to stay with wisdom teeth. There is no harm in keeping the wisdom teeth for the sake of the teeth. You can keep the wisdom tooth if it is not interfering with or affecting other teeth. If you decide to keep your wisdom teeth, make sure to follow the guidelines given by the dentist to brush and floss regularly. The dentist will examine you and explain how your wisdom teeth are developing in your mouth.


How can wisdom teeth help you

Wisdom teeth are necessary for chewing because they are located at the back of the teeth. Wisdom teeth require adequate space and must be well-aligned to be easily cleaned in between to prevent plaque build-up. If plaque builds, it can contribute to tooth decay, which can lead to gum disease and tooth loss. The wisdom teeth may have limited room, but they must be well aligned and cleaned if they are to remain in the mouth. If the wisdom tooth is left exposed, there may be no room for cleaning. This necessitates the extraction of the tooth. If the teeth are not kept clean, food will accumulate in between them, forming plaque, which will lead to tooth decay and, eventually, tooth loss.

Our dental team is ready to extract your wisdom teeth if it is hard to clean them and if they are impacting other teeth in the mouth.