Placing Dental Implants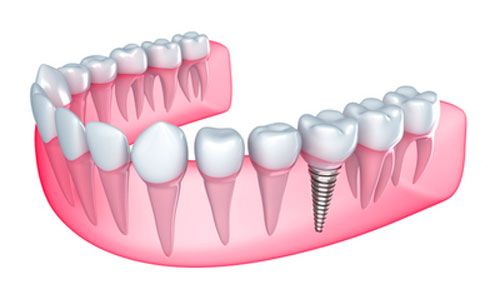 Dental implants consist of screw-like posts taking the place of a tooth's root and a crown made of titanium. Dental implants are one of the options after tooth loss. They resemble natural teeth. Dental implants maintain the mouth's structure and restore functions such as chewing and biting. Dental implant surgery will see the dentist fasten screws to your jawbone to provide a sturdy foundation for the crown.


Dental Implant Surgery Procedure

There are several steps in getting dental implants, depending on the bone density of your jawbone and the choice of dental implants. Fast healing of the jawbone is required for the absorption of the screw implants as if they are real roots. Therefore titanium is highly preferred. Titanium will remain firm, and there is no chance of decay with it.


Initial Evaluation

In this stage, an evaluation of your dental cavity is done. Your dentist will do X-Rays and collect teeth models that match your teeth. Next will be an examination of your jaw to assess whether it is strong enough to take in implants. Your specialists will also want to know about any existing health conditions and what medications you could be on. Finally, there will be a discussion regarding sedation options.


The Surgery

Surgery happens in several stages. This is because the jawbone needs to heal completely before proceeding with the next steps. There will be some bone grafting, then the installation of the screw. After healing, the abutment is placed over the screw, and the crown finalizes the operation. This process can take months to allow the jawbone to heal. If the jaw is not sturdy enough or does not heal as expected, it would affect the whole surgery. The patient is, therefore, usually advised to exercise patience through all stages.